Saramin Case Summary
Background
Being the most popular career platform for young south Korean job-seekers in 2017, Saramin hired our SEO consulting services to increase their organic presence in Google. They were already performing well in the Naver SERP(Search Engine Result Page) and wanted to enhance their brand visibility further within the South Korean search market.
Strategy
InterAd carried out their full "SEO 101" audit and made a series of on-page optimization recommendations. The main roadblock we helped to solve was identifying a big issue with duplicate content (similar content was appearing in at multiple URLs and Google Search Engine didn't know which one to show in the search result).
Results
After removing all their duplicate pages and replacing them for SEO-friendly content, Saramin now has a higher share of search results for their own brand name vs. their competitors, as well as a 211% increase in organic traffic. For their challenges and efforts, Saramin HR won the honour of being named Google's Best SEO Case.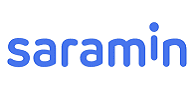 About The Client
Saramin is an HR company with the goal to people and works with the use of innovative technology. Their service helps the job-seekers find their ideal workplaces, and also helps companies to find new talent. Founded in 2004, Saramin is currently one of the leading job portal in South Korea.
Headquarters
Seoul, Korea
Services Rendered
Seo Audit, On-Page Optimization, Technical SEO