Internet usage in China
Internet usage in China is on the rise. Currently, 65% of the population use the internet regularly—which is approximately 914 million users. Increasing your exposure on China's Preferred Search Engine Baidu is essential for establishing and growing your brand in your new region. InterAd ensures your rapid success!
Tailored SEO Strategies for Baidu in 2020
We tailor our services to suit your business requirements. Our scope of services includes the following: Consultancy covering specific SEO elements for your website, on-site support, content creation, link building and reporting for periods longer than 3 months.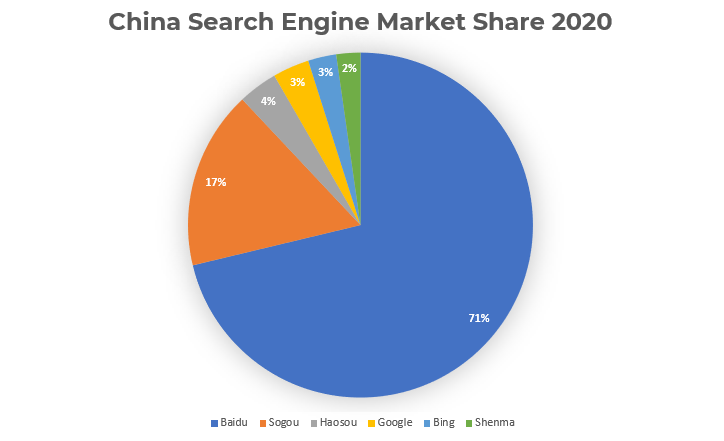 Baidu Search Engine dominates the search engine market in China with 71.13% of the share, followed by Sogou, Haosou, Google and Bing. In order to localize in China, optimizing your website according to Baidu guidelines is very important. This search engine has the biggest index of Chinese web pages in the world and is entirely Chinese-focused.
Baidu SEO Benefits
Improve your Baidu ranking in China's Google Equivalent

Increase the organic traffic of your Chinese website

Grow your brand visibility in a Search Engine with 222 million Daily Active Users (DAU) – Baidu App.

Increase the volume of leads, inquiries and sales.