As one of the most high-tech countries in the entire world, Korea is very much in its own little bubble when it comes to content marketing. Traditional avenues like Google and Facebook might work elsewhere, but in Korea, homegrown sites that cater to a local audience are the order of the day. Social media is big business, and a mobile-centric approach is key in a country with a solid 10% 5G coverage and almost 50 million smartphones. If you want to succeed at content marketing in Korea, then, you have to use the right approach- and in the following article, you'll learn five key tips to use to do just that.
Make Sure Your Site is Mobile-Friendly
Not only is South Korea the leading country in Asia for internet connectivity, but it also ranks top in the entire world in this regard. With the fastest internet connection speed on the planet, and close to 50 million smartphone users, tech is big business in Korea. In July 2020 5G subscribers reached 7.85 million (10% 5G penetration) representing the highest penetration rate around the globe.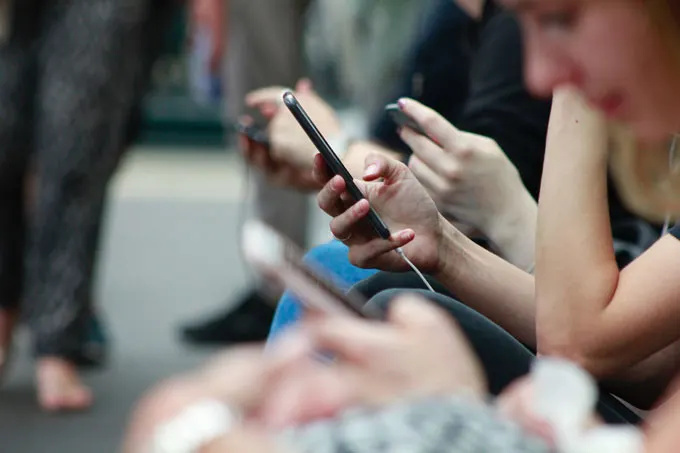 Since mobile internet speeds are so fast, the vast majority of Koreans choose to surf the web on their phones- so mobile-friendly websites are key. If a site isn't optimized for mobile users, then they will see this almost instantly- it will just end uploading as a jumbled mess that's impossible to navigate around. Rather than putting your visitors off in this way, it's a smart idea to create a mobile version of your site, so that these users will have the same high-quality experience that they would receive on a desktop.
Original Content and Engaging Stories Will Always Win Out
When it comes to content marketing, bigger doesn't always mean better. What's really important is that you make an authentic connection with your readers– not only do you want your content to make a big impression on them, but you'll also want them to keep coming back to you for more. With so much content at their fingertips every second of the day, Koreans demand high-quality content.
Anything that doesn't meet their standards, or which is simply a rehash of something they have read elsewhere, simply won't get their attention. Rather than just pumping out as many words as possible, think long and hard about the quality and core message of your content. It's better to keep it short and sweet than to ramble on, and risk losing your readers' interest. You'll also want to keep your Korean audience in mind, and that means localizing your content.
Grab Readers Attention with Great Headlines
Since the Korean digital world moves so fast, readers are presented with more stories than they could ever hope to get through. That means they have to prioritize, and will only click on the content that really reaches out to them. How can you ensure that your content catches their eye? The secret is in crafting a great headline. The snappier the better, headlines allow you to make an almost instantaneous connection with the reader, teasing them with tantalizing info and tempting them to click your link and read on.
Make sure you include the core point of your piece in the headline, so that readers can see exactly what it's about and whether or not they will be interested. You'll also want to keep your headline as short as possible, so that you can be sure everyone will see the full thing. Many content marketers see headlines as an afterthought, but really, they should be the aspect you spend the most time on. After all, what use is stellar content if no one clicks on it in the first place?
PPC, The King of Naver
Many content providers think that Search Engine Optimization (SEO) is all about keyword stuffing. The more keywords they can cram into an article, the better the results- right? Actually, things work a little differently in Korea. While Google dominates the global search engine market, they have been pushed to the sidelines in Korea by NAVER. With a market share of around 68%, it remains a firm favorite among Korean internet users, and that means it should be a key focus. That being said, Google is still making strong inroads in the Korean market, with their market share jumping some 200% in the space of a single year to approximately 22.3%.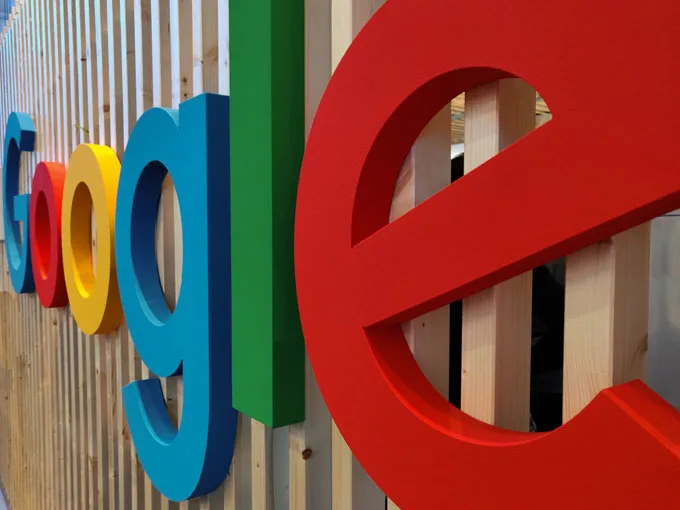 NAVER works in a completely different way to Google, in that it's a click-based search engine that provides hundreds of results per page. It doesn't just provide a straight-up list of results, either- it's more of a one-stop shop for anything and everything relating to the user's query. From images and video clips, to blogs and answers sites, it all appears in a single place. In practice, this means that NAVER users are much more likely to keep their search tab open for longer, as they navigate their own way through the most intriguing results that catch their eye. This different style means a different approach to digital marketing, and SEO impact is extremely low on NAVER compared to Google. Instead, pay-per-click, or PPC marketing, wins out. Virtually all the top results for any given search will have reached that point through PPC, so this approach will give you the best chance of having your content noticed. SEO certainly does have its place in content marketing, but when it comes to the Korean market, you're probably better off sticking to paid advertising.
Social Media Matters, in More Ways Than One
As we mentioned earlier, South Korea is extremely well connected- in fact, it's the only country to have total 4G coverage. What's more, out of a population of around 51 million, almost 45 million are active users of social media. That's enormous potential for content marketers to reach a huge audience, but, just like SEO, Koreans do things differently.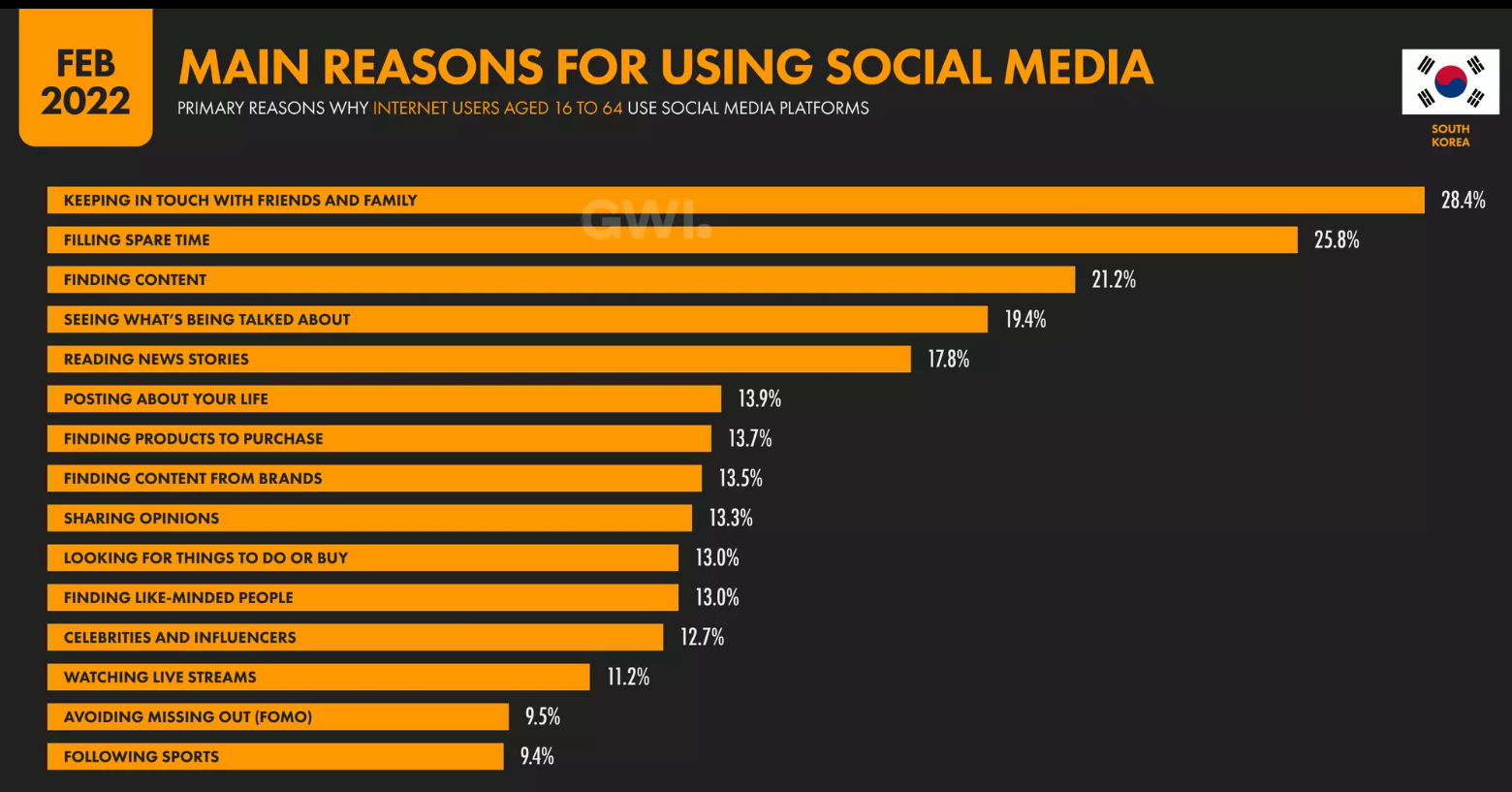 Instagram is definitely big in the country, but it's homegrown social networks like KakaoTalk which are the most widely used. If you plan on paying for social media marketing, then, you should consider giving a chance to KakaoStory in your Social Media Strategy. The ideal approach to Korean social media, though, is to allow your audience to do the hard work for you, by sharing your posts to their friends and followers. With so many Koreans active on social media, posts tend to spread like wildfire, reaching a massive network from just one initial share. Getting people to do this is easier said than done, since it's something that really needs to be done organically (although there are social media influencers out there who will share your posts for a fee).
If you are interested in learning more about the unique case of Korean social Media you might want to dig deeper in this article.
If you follow the tips above, though, and create engaging, interesting content with attention-grabbing headlines, then it's likely that interested readers will want to pass your content on to others. Keep the social media audience in mind when creating your content, then, and you'll have a much easier job of reaching a wider audience.
Related Topics