Philips Case Summary
Background
InterAd has worked several times with Philips both in SEO for the South Korean market and PPC. In this case, the multinational conglomerate reached out because of the new release of their Philips Sonicare electric toothbrush. Their goal was to achieve a greater conversion rate for their short-term campaign, as well as grow their brand awareness for their electric toothbrush products.
Strategy
In order to improve the online awareness of the brand and the new product, InterAd held two simultaneous campaigns: content creation in Naver Blog and Naver Cafe and a PPC (Powerlink) campaign in Naver Ads. After collecting essential questions regarding Philips and Sonicare, we held a campaign in Philips Mom café. We encouraged the experienced members to answer pre-selected questions by themselves offering them special gifts. Doing that we reached the top exposure in this category. We used common blogger who update their page regularly with passion instead of pro-bloggers. We provided a clear guidelines about the structure, keywords that must be included in their writing. As a result, these blogs succeeded to positionate in the high ranks, and greatly improved the visibility with only 1/5 of expected budget using pro-bloggers.
Results
The campaign was highly successful, with the advertised product selling out in just one week, conversion increasing to 4.6%, and all using just 10% of the budget. After the campaign, InterAd renewed the contract with Philips for another year.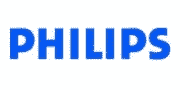 About The Client
Royal Philips is a leading health technology company focused on improving people's health and enabling better outcomes across the health continuum. Philips leverages advanced technology and deep clinical and consumer insights to deliver integrated solutions. Headquartered in the Netherlands, the company is a leader in diagnostic imaging, image-guided therapy, patient monitoring and health informatics, as well as in consumer health and home care.
Headquarters
Amsterdam, Netherlands
Industry
Electronics, health technology
Services Rendered
Content creation, Paid Search.