Did you know that messages sent on KakaoTalk reach 11 billion on average per day? Koreans are heavy internet and social media users and they spend a lot of time chatting. And their favorite app to be chatting away in the metro or even discuss business is a messaging app created by Kakao Corporation 10 years ago.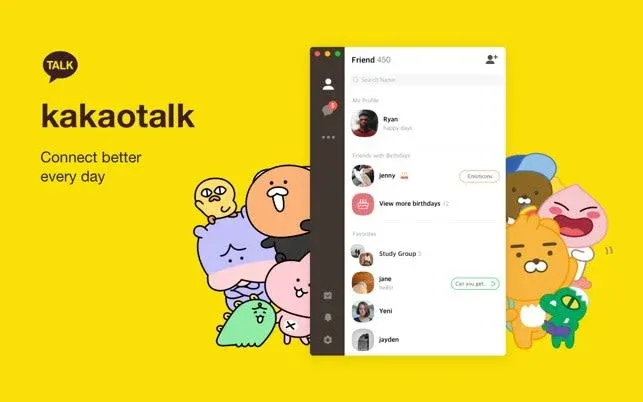 What is KakaoTalk?
KakaoTalk is the biggest messaging app in South Korea, used by 99.1% of mobile users in the country. It has 44 million monthly active users in December 2019. Considering that Korea has a population of 51 million people, it is a very interesting tool to reach potential clients for your business.
But how to do marketing in Kakaotalk? This messaging app is quite different than the most popular chatting apps in most western countries (Whatsapp and Messenger) and has some unique features. Let's take a closer look at the KakaoTalk characteristics for brands.
KakaoTalk Advertising: Targeting options and Ad formats
Very much as other marketing tools, you can target the audience that you want to reach with your advertising. In Kakao, you can find the following targeting options: Demographics, activities, interests, lookalike audiences, followers (plus friends), customer files, and categories.
As for the add formats, these are the options that Kakao offers:
KakaoTalk Banner Ads
Banner Ads in Kakaotalk are a type of Display Advertising available both in desktop and mobile. The ads will be shown as banners on KakaoTalk, Kakao Story, Daum.net platform and Kakao pages.
Kakao Channel
This feature (previously known as "Plus Friends" enables brands to have a page in Kakaotalk where they can add notices and send direct messages to their followers. This service is free for the brands, and they can interact with you as you were a friend, sending you promotional content, coupons, and messages.
Companies can also create business channels, which are the upgrade version of channels and allows you to have a verified badge, search priority, appearing as a recommended channel, and biz message functions.

Kakaotalk Smart SMS
This is a service that sends and autoreply messages to customers who are interested in your Kakao Page. You can pick your target audience depending on age, gender and location to send them tailored messages and promotions.
KakaoTalk BizBoard
This is a microservice launched in 2019 within the KakaoTalk App that serves as an end-to-end sales channel whereby users can select products directly based on the ads. BizBoard also serves as a CRM tool while supporting post-marketing activities after users purchased a product or service.