Top eCommerce Platforms in Korea: Where to Sell
South Korea is famous for having one of the most advanced internet business environments in the world. In 2019 it was the sixth-largest market for eCommerce, with a revenue of $74 billion, placing it ahead of Germany and France.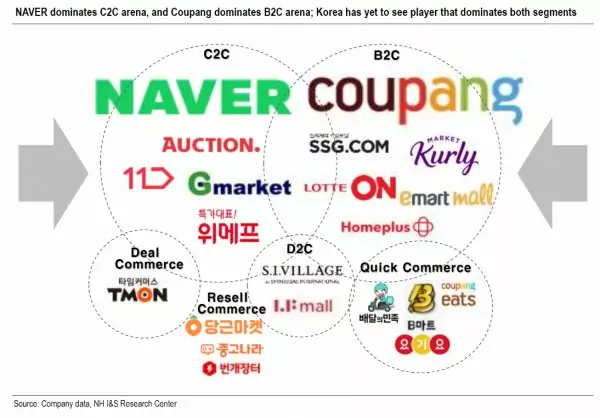 Moreover, In 2020 the market experimented a fast growth due to the consumer behavior changes that came along with Covid-19. Korea's online shopping transactions reached an all-time high during 2020 and during 2021 this online shopping tendency (of groceries, electronics, imported goods) is here to stay.
Entering the Korean eCommerce market can be difficult due to the limited information available about marketplaces and language barriers. We have written this article to offer a spark of light in the Korean marketplace environment.
Coupang

Also known as the "Korean Amazon", Coupang is one of the biggest online retailers in Korea. Founded in 2010, started as a daily deals (coupon) business and it is now worth over $9 billion dollars. The success of Coupang relies on meeting the specific need and tastes of the local consumers, and they have achieved that by creating an end-to-end eCommerce platform that offers the fastest delivery in the country.

One of the best features of Coupang is their famous "Rocket Delivery" service, which offers same-day or next-day deliveries. This is possible because of the extreme population density and the large infrastructure that the platform has built. Interestingly, 70% of all Koreans live within 10 minutes of a Coupang logistic center.

Coupang has also put a lot of effort into mobile optimization to create a pleasant, hassle-free shopping experience from mobile devices.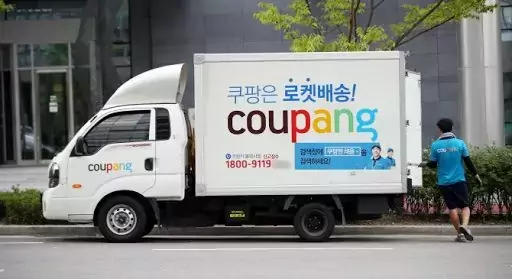 Naver Smart Store

Naver Smart store is an online C2C eCommerce owned by the giant Korean portal Naver. The platform is quite focused on empowering small business owners to enter the digital economy. One of the main benefits of opening an online store on Naver Smartsore is that the actual fee is lower than the Coupang Rocket partnership and they even announced that Naver will not charge a commission fee to sellers for the first year to help to nurture local small business.

The Naver Smart Store has claimed to see huge growth in sellers since the start of Covid-19. The monthly average number of new smart stores increased from about 15,000 per month in 2018 to about 35,000 per month in April 2020, more than doubling over two years.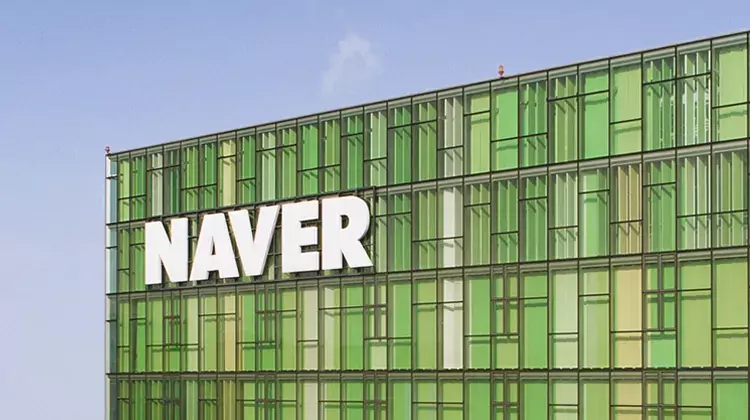 GMarket
Another popular Korean marketplace among consumers is Gmarket, which belongs to eBay since 2009. This eCommerce platform is used for people all over the world to buy and sell goods. GMarket was the first Korean eCommerce to be listed on the NASDAQ in 2006 and also the first one to provide an English website, which made it quite popular among foreigners living in South Korea.

They sell almost any kind of goods, from electronics to clothing to technology. The website is available in English, Chinese, and Korean, so is fairly popular among foreigners living in Korea.
11 Street

This online shopping platform is operated by SK, one of South Korea's biggest companies. It is widely used in Korea and Malaysia. Here you can find good deals, coupons, and sales. Most of their products are delivered within 2-3 business days and they pride themselves on offering safe transactions, business training to sellers. They offer a large product catalog including electronics, fashion, beauty, food, health, and furniture.

In 2017, 11Street officially launched its cross-border eCommerce platform and currently serves clients worldwide.
Other Marketplaces in South Korea
Interpark
Kurly Market
Tmon
Auction.co
Karrot
How to enter Korea's eCommerce Market?
Sellers from overseas can enter the marketplaces but it can get a bit complicated due to regulations and language barriers. Designing a good product page is quite important to persuade customers to acquire your product, especially in competitive categories.
Also, the customer service should meet the expectations of Korean internet users in terms of mobile payment, customer support, fast delivery, and return policy.
If you are interested in opening an account in any of those marketplaces but need some assistance, do not hesitate to contact our team for guidance and insightful information about your particular case.