One of the characteristics that differentiate Naver from Google is the complexity of the SERP. While Google has a quite simple and minimal layout, Naver SERP is divided into different sections, such as PPC, Naver View (which includes Blog, Post, and Café), shopping, organic results, and Naver Knowledge, among others.
What is Naver Knowledge?
Naver Knowledge snippets are search results that automatically extract and display useful pieces of information about a query. These snippets are based on AI algorithms and attempt to meet users' search intent by providing a quick answer to a question in a short and specific way.
Last year, due to the thirst for knowledge about Covid-19, Naver improved its knowledge panel experience to introduce information from official sources with knowledge snippets, so internet users could check corona-related information at a glance.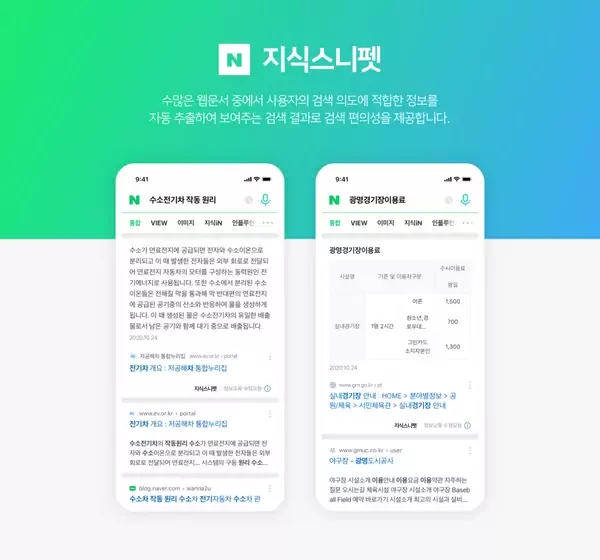 Now Naver wants to expand the scope of queries to offer a more convenient and satisfactory search experience to his users. The update will be live from April 15th 2021 and will display the information in different formats depending on the query.
Naver Knowledge Snippet Formats
Depending on the nature of the information, the Knowledge snippet can be displayed in the form of a text, a list, or a table.
The text format is the more obvious and displays a short paragraph containing the solution to the question on the top and a blue link to the referred page at the bottom. The layout is quite like a Google's Rich result and includes the title, creation date, source URL, and a function to report incorrect information.
For keywords related to fees, bus/train schedules etc., the table format will be displayed to provide a more visual experience. Lastly, there is the list format, which provides information in listicles.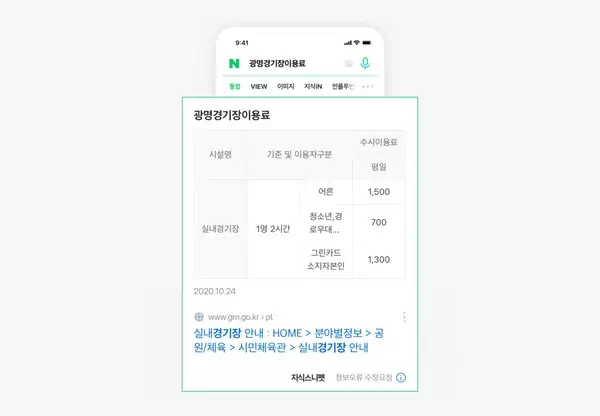 In the following months, Naver will be expanding the number of queries that display the information in the Knowledge section of the SERP to provide an improved user experience to internet users.
Focus to match User Intent
The goal of knowledge snippets is to provide insightful information that matches the user's intent in a fast visual way, so the user doesn't have to go through the hassle of clicking several results to find the answer to their question.
Knowledge snippets offer information that is highly relevant for Korean internet users, because not only extract information from official sources (such as websites and news sites) but also provide user-generated content extracted from Naver Blog and Naver Cafe.
In this way, seems that Naver is following Google's steps. Google has experimented for years with rich snippets, featured snippets, and search appearance to provide a better user experience on the SERP.

You might be interested in: Kakao talk Ads.
Image Sources:
Screenshots: Naver Search&Tech, 15. April. 2021