In case that you are new to this platform, TikTok is a video-sharing social media app owned by Beijing-based tech company ByteDance. This social network allows users to create, edit and share short video clips and has become wildly popular since its international launch in 2017, especially among younger audiences.
While many still have some disdain for this App, the truth is it has become one of the fastest-growing social media platforms worldwide and a global viral phenomenon. In southeast Asia, a region with a population of about 630 million, TikTok has been downloaded by nearly 200 million users. More than 50% of those who downloaded it are millennials or Gens Z.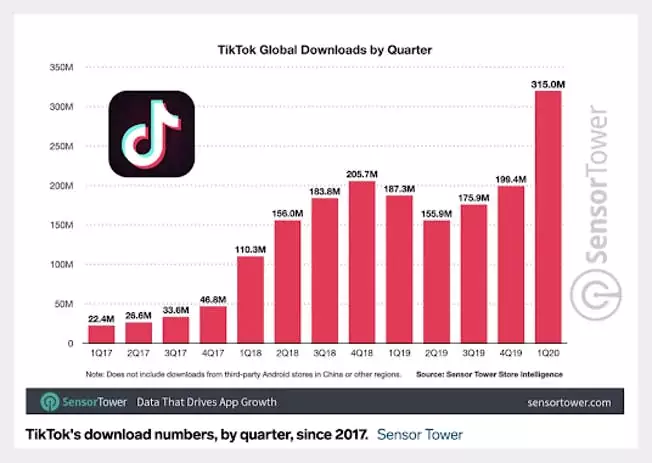 In this region, where small-medium businesses account for around 97% of all businesses, marketing professionals have found in TikTok a great way to reach their target audiences with lower resources and smaller budgets. Moreover, the low business competition presents a great opportunity to reach many people at a relatively low cost.
But, how to do TikTok Marketing?
How to do Marketing on TikTok
TikTok provides marketers with many opportunities when it comes to reaching and engagement. Unlike Instagram or YouTube, accounts with almost zero followers can get millions of views on a video thanks to the nature of the algorithm. If the content appeals to the audience, the video will be shown.
These are some easy ways that marketers can begin using TikTok:
Create a branded channel
In TikTok, content can be created relatively quickly and with no budget. Start your own branded channel is ideal to experiment with content types and see what resonates with your audience. Don't be afraid to use the apps built-in filters, effects, and editing tool.
Another thing to pay attention to is finding an authentic voice on the platform. Showing authenticity will help you grow your presence on the platform and better engage with your audience.
Start a Hashtag Challenge
Creating a challenge for users to enter provides an opportunity for brands to start a new trend, and TikTok is all about trends. Top-performing challenges attract millions of users to create videos that recreate the original and can potentially spread worldwide.
A great example of this is the #VideoSnapChallenge campaign, created in collaboration with Samsung, which has been hailed as a massive success for fans and content creators, generating unique content along with huge participation and plenty of fun for everyone involved. Samsung's campaign, one of the largest ever carried out on TikTok, successfully showcased the amazing 8K Video Snap feature on Samsung's new Samsung Galaxy S21 smartphone.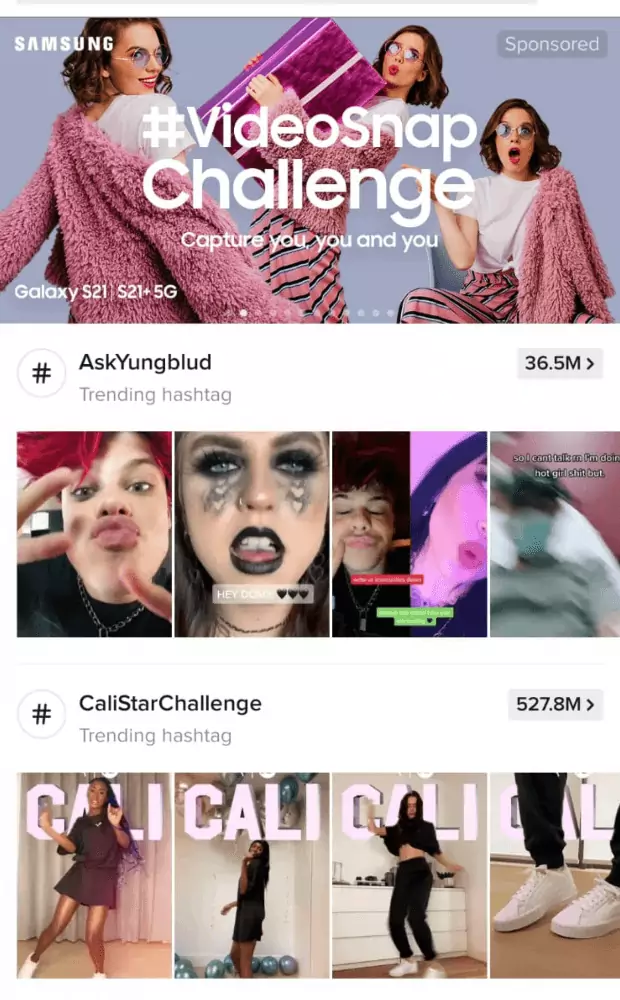 TikTok Ads
TikTok is a very exciting advertising channel because it has the scale of other social media platforms such as Instagram, but it's not yet saturated with advertisers.
TikTok offers five different kinds of Advertising products:

Tiktok in-Feed Ads.
Branded hashtags
Branded Effects
Brand Takeover
Top View Ads
The best way to start using TikTok ads for small businesses is to set up in-feed ads. These videos follow the same rules as "normal" content and fit quite well with smaller budgets. When creating the ad, you might notice that the advertising platform works similarly to Facebook ads, with a couple of twists.
TikTok Influencer Marketing
TikTok has created the "TikTok creator marketplace", to help businesses find influencers to collaborate within TikTok. If you join this marketplace, you will see the metrics associated with content creators, so it can be very helpful to determine if an influencer is right to promote your product or service.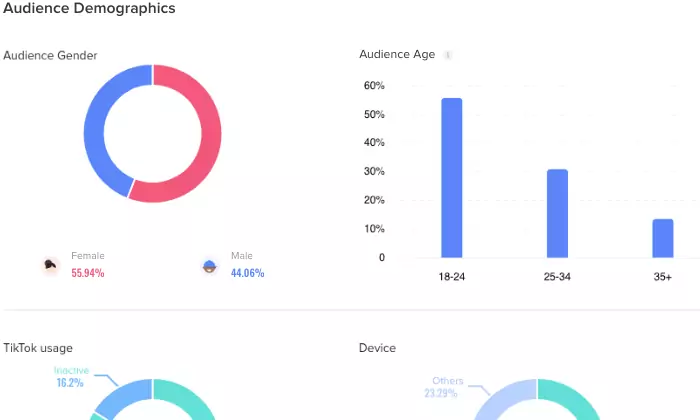 Conclusion
TikTok is a great platform to advertise in the APAC region, because of the exponential growth of the platform and the relatively low cost and effort that brands need to put in to see engagement and results. This could also allow you to surpass your competition and find a channel to connect with younger audiences, especially when digitalization is really speeding up in the region due to the C19 crisis.