Social Media Usage in South Korea in 2020
South Korea has long been considered an "early-adopter" of technological advances with wide-spread access to high-speed internet, and high usage of mobile internet and social media, and so it is an interesting market for foreign companies to expand into when looking for new business.

It is one of the best-connected countries in the world with the highest average internet speed worldwide and an internet penetration rate of around 96 percent in January 2020. For comparison, the global internet penetration rate in the same month was a mere 59 percent.
According to Datareportal, there were 49.21 million internet users in South Korea in January 2020, and the number of internet users in South Korea increased by 535 thousand (+1.1%) between 2019 and 2020. For a country with such good internet infrastructure, we would expect to see high engagement with social media platforms, which is very much the case. In the same month, January 2020, there were reportedly 44.73 million social media users in the county, and the number of social media users increased by 919 thousand (+2.1%) between April 2019 and January 2020, with a social media penetration rate of 87 percent. That might be the reason that many foreign companies are looking to hire Online Marketing Services to penetrate in the Korean Market.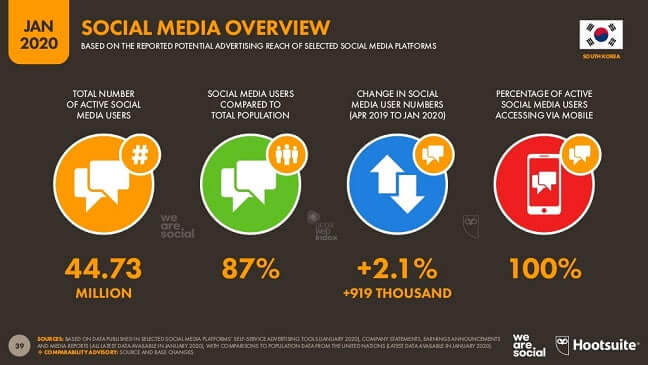 Most Popular Social Media Platforms in South Korea
While the usual social media platforms all have a presence in South Korea, the country is home to several networks that might seem less familiar. Many of them may have similar features to more common platforms but they also sport some more innovative features that were developed as a way to stay ahead of interlopers from the United States and elsewhere. For example, Daum/KakaoTalk is the result of the merger of two major Korean digital service providers and has successfully carved out a sizeable chunk in the market.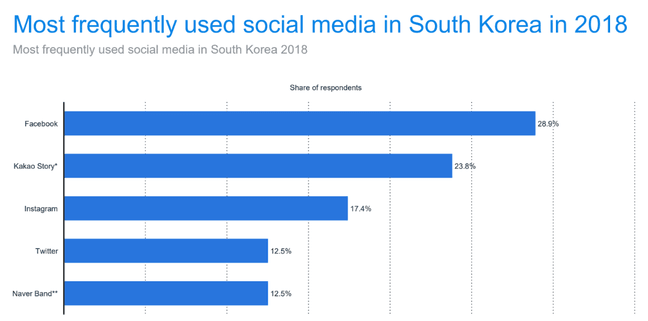 In 2018, Facebook proved to be the most frequently used social media platform in South Korea but KakaoStory was the next in line, ranking ahead of international social media giants Twitter and Instagram. KakaoStory is a similar platform to Facebook and provides a plethora of services, and exists alongside KakaoTalk, a WhatsApp-style messaging service, which is actively used by 97% of all smartphone users in Korea and serves more than 43 million monthly active users. Like the Chinese WeChat, Kakao has since engaged in a diversification strategy, offering online banking and taxi services, for example, and Kakao users are also able to send each other gifts. In 2019, KakaoTalk ranked as the second most accessed social media or messaging app used for news in South Korea, after Google's YouTube video sharing platform.
South Korea's most popular search engine, NAVER, has a variety of different products on offer, including a communication app for teams and groups called BAND. In the US, it's marketed as something closer to a business tool, like Slack, but it become popular in South Korea via the gaming community, which used it as a way to talk online when users were playing games in teams. South Korea's love of social media can be traced to Cyworld. Created in 1999, way back before Facebook and Twitter, Cyworld was the first major social media network and a huge hit in South Korea. One of its unique features is that it allows its users to organise, manage and prioritise their relationships according to a hierarchy consisting of three different "ranks", matching the structure of Korean society.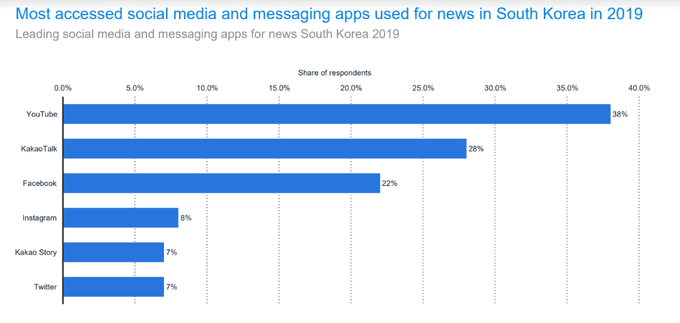 Businesses looking to expand overseas into countries with new and exciting marketing opportunities would do well to note South Korea's love of social media and high mobile internet usage. Korean marketers have noticed a rise in the demand for Social Media Services such as Instagram and Facebook Ads and account management. In January 2020, there were around 60.61 million mobile connections in the country, and the number of mobile connections in South Korea increased by 699 thousand (+1.2%) between January 2019 and January 2020. The number of mobile connections in South Korea that month was equivalent to 118 percent of the total population. A market with a huge audience that is already heavily engaged with social media and mobile internet provides opportunities to play with new types of video marketing, search engine optimization and programmatic advertising.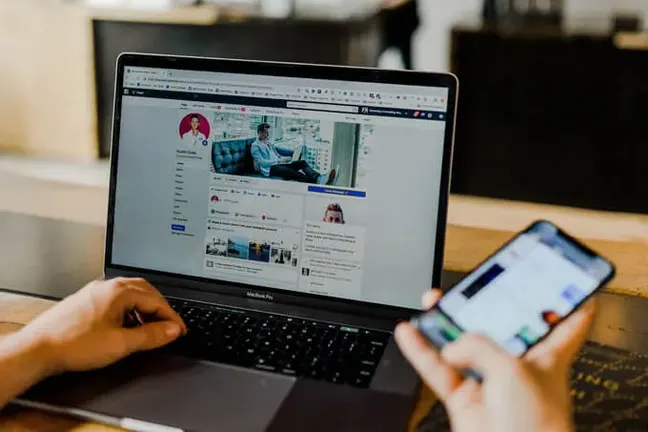 It wasn't long ago that the South Korean market was dominated by domestic social media platforms but Facebook claimed that top spot over the last few years and in 2020, the platform had 15.13 million users in South Korea alone. Overall, this could suggest that South Korean social media platforms are in trouble; as young people get smartphones, they join Western platforms like Facebook and Instagram instead. In 2019, the share of social media users who used Facebook in South Korea aged between 10 and 19 was 84.1 percent, compared to just 50 percent of those over 50. However, it might just mean that – as in most Western countries – some social media networks are just more suited to some demographics than others. BAND, for example, may appeal more directly to users who need slightly more professional elements, with its shared calendars, user polls and an inherent organization that benefits older users.
Related Topics